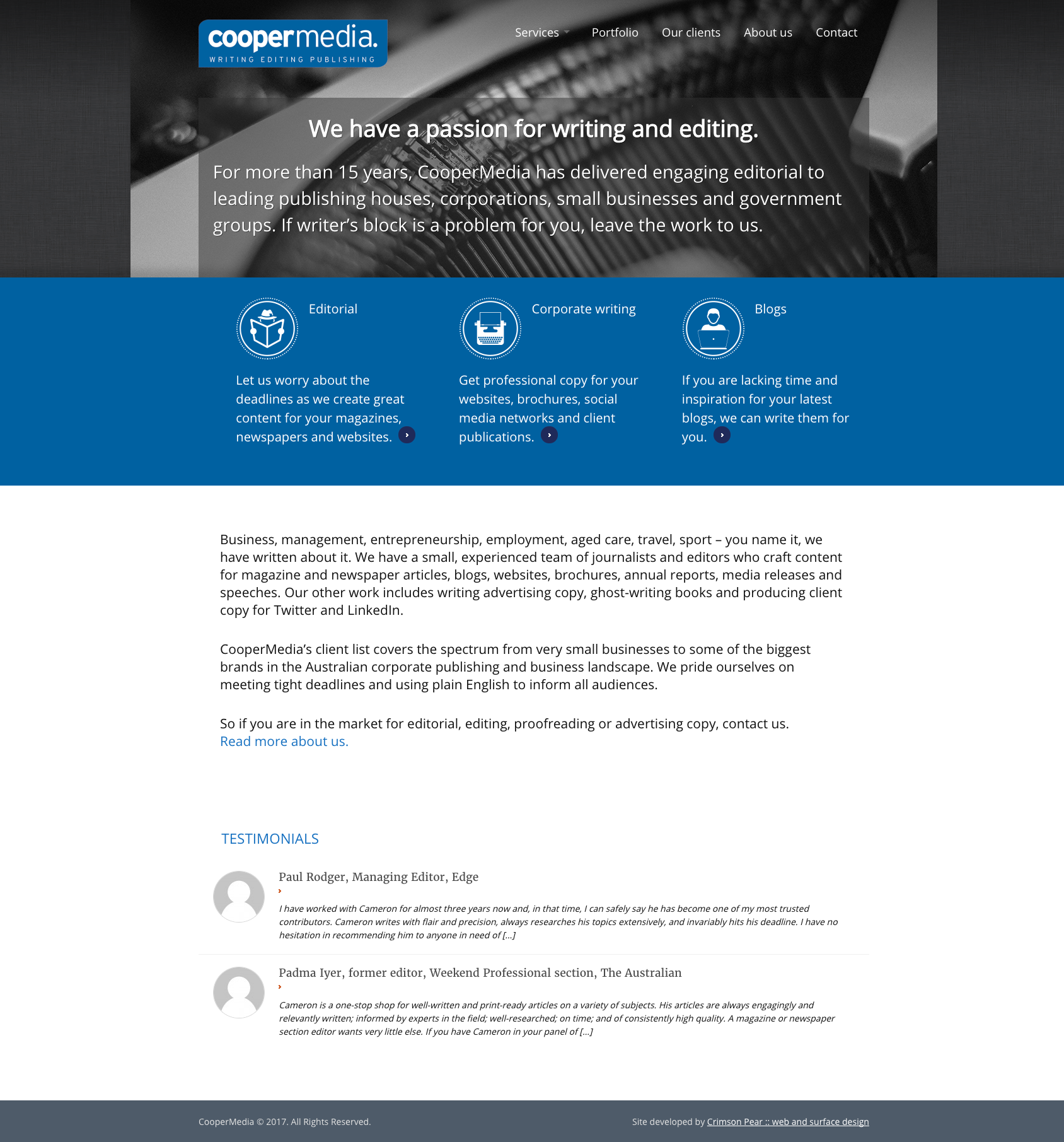 Project Details
For more than 15 years, CooperMedia has delivered engaging editorial to leading publishing houses, corporations, small businesses and government groups. If writer's block is a problem for you, leave the work to us.
After first working with Cameron on his Cricket Writer blog I once again got to work with him for this, his business website.
This site is built using WooThemes and I built a custom post type for his publication portfolio.