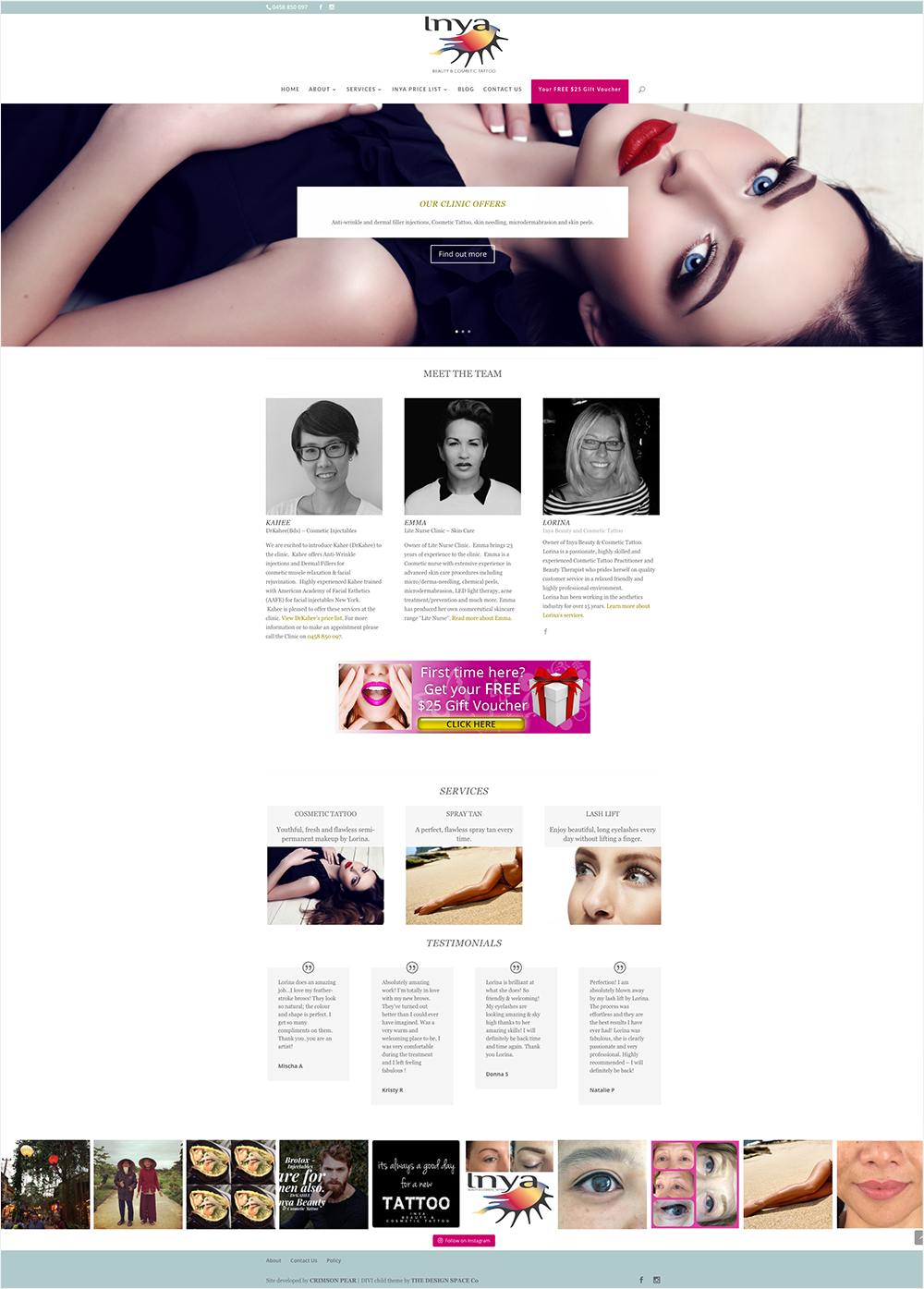 Client
Inya Beauty & Cosmetic Tattoo
Project Details
Inya Beauty & Cosmetic Tattoo is a Canberra based full service beauty clinic.
Lorina wanted to replace her old site that had great SEO but wasn't very usable of functional. Since it was already a WordPress site I replaced her existing theme with a Divi child theme from The Design Space Co. . By keeping the existing pages and structure it meant she kept her SEO ranking.
In this project I redesigned her gift voucher, automated the way new clients receive the voucher and updated her logo.